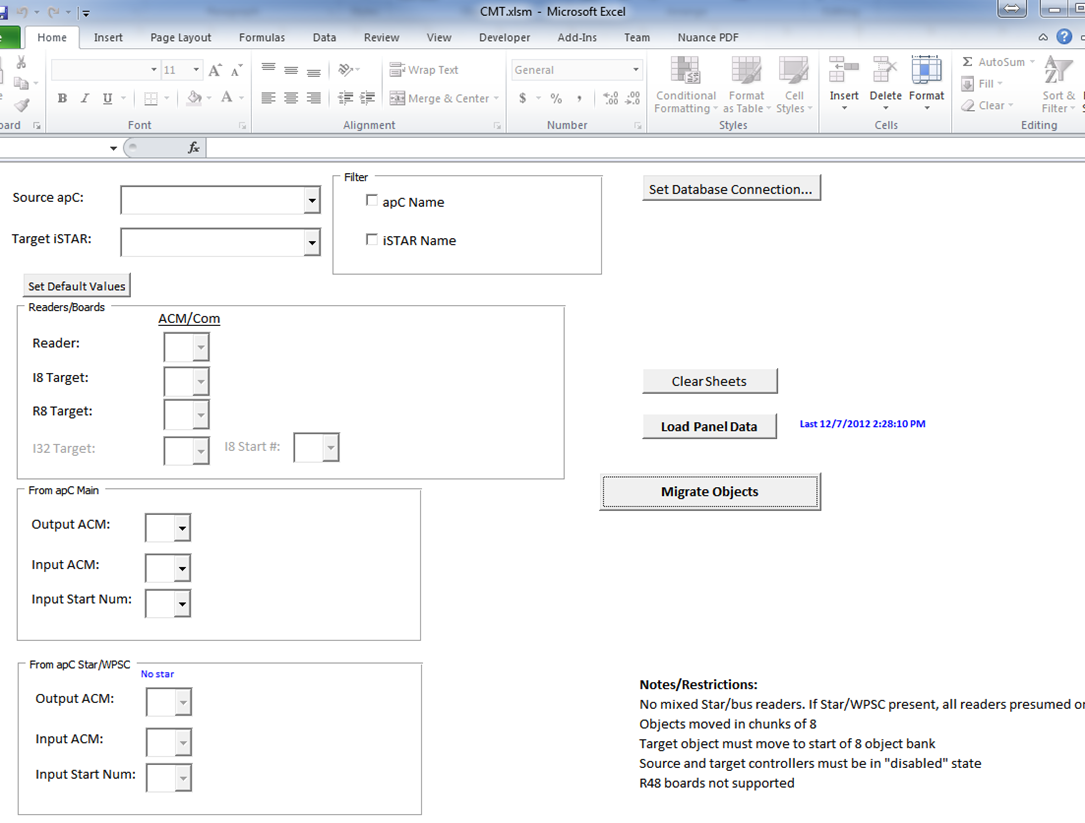 The 9000 offers many user interface enhancements over earlier C•CURE products. It does not provide a way to easily move objects from one controller to another. These changes have to be programmed manually.
The Controller Migration Tool lets a technician do the reprogramming in just minutes. It's a simple process.
Choose the source apC and target iSTAR.
Select the ACM/COM target locations.
Apply the modification (updates the database).
The tool provides access to your apC and iSTAR configuration in convenient spreadsheet format.